A couple of music festivals of note take place in Massachusetts in July: the Greater New Bedford Summerfest, July 6-8, along the cobblestoned streets of the old whaling city, and the Green River Festival featuring music, hot air balloons and more at the community college campus in Greenfield, July 14-15.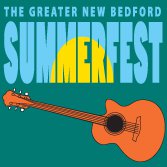 Greater New Bedford Summerfest
July 6-8, 2012
New Bedford Whaling National Historical Park
New Bedford, Massachusetts
www.newbedfordsummerfest.com
One of the Northeast's most pleasant, refined and enjoyable music festivals takes over the cobble-stoned streets of this historic New England port city for one weekend each July, enabling visitors to soak in the city's rich maritime history by strolling its streets while listening to world-class contemporary and traditional acoustic folk performers and Celtic artists under tents set up along them and in the air-conditioned comfort of the fabulous New Bedford Whaling Museum's auditorium. As in years past, this year's schedule includes a wealth of talented performers, many of them performing in song-swap style workshops with folks whom they may have never even met, making for unique musical pairings. It also poses a dilemma of choices that may prompt you to consider running from one stage to another to catch certain artists.
Preceding the festival will be a special concert on Friday night, July 6, for which there's a separate $15 admission at the gate. The concert will feature Peter Yarrow and Annalivia.
Seven sound stages, ranging from intimate ones with seating for 100 or less to the 1,200-seat "Custom House Stage" (where Friday night's concert also takes place), will run throughout the day on Saturday and Sunday (11 a.m. to 9 p.m.). Featured performers will include Annalivia, Amy Black, Jeff Black, Benoit Borque & Son, The Boxcar Lilies, Andrew Calhoun, Catie Curtis, Dala, Jeff Davis, The Deadly Gentlemen, Melissa Ferrick, Bob Franke, Seth Glier, Livio Guardi, Dave Gunning, The Kennedys, Jeremy Kittel, Patty Larkin, Zoe Lewis, Joel Mabus, Cassie and Maggie MacDonald, Rod MacDonald, Peter Mulvey, Chris Pahud, Barbara Phaneuf, Ian Robb, John Roberts, Garnet Rogers, Art Tebbetts, and John Whelan, among others.
In addition to the music, some 90 artisans and arts and crafts vendors will set up booths along the cobblestoned streets, as well as inside the Whaling Museum. Admission to the festival is quite affordable at $30 for a two-day wristband or $20 for one-day. Children under 12 will be admitted free with an adult on Saturday and Sunday.
While in New Bedford, you also can enjoy fresh seafood and sample tasty cuisine at one of the whaling city's many Portuguese restaurants. Parking is free at the municipal garage.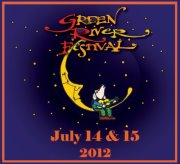 Green River Festival
July 14-15, 2012
Greenfield Community College
(I-91, Exit 26)
Greenfield, Massachusetts
www.greenriverfestival.com
Launched as a balloon festival in 1986 and presented by the Franklin County Chamber of Commerce, the Pioneer Valley's largest outdoor festival has expanded over the years to include lots of musical entertainment. In addition to three stages of music throughout the weekend, balloon illuminations and hot air balloon rides (weather permitting), it also features artisans exhibiting their original work, dancing, plenty of food vendors, and an array of children's activities.
This year's festival will feature a celebration of Woody Guthrie's 100th birthday, with Arlo Guthrie & the Guthrie Family Reunion. Among the other artists slated to perform over the weekend are Charles Bradley & His Extraordinaires, CJ Chenier & The Red Hot Louisiana Band, Elizabeth Cook, David Wax Museum, Sarah Lee Guthrie & Johnny Irion, Lake City Drive, Los Lobos, Lost Bayou Ramblers with Gordon Gano, JD McPherson, Alastair Moock & Friends, Peter Mulvey & The Crumbling Beauties, Ozomatli, Pokey LaFarge & The South City Three, Chuck Prophet & The Mission Express, Rebirth Brass Band, Session Americana & Friends, Martin Simpson, Chris Smither & The Motivators, Sweetback Sisters, Richard Thompson, and Winterpills.
Advance tickets are available until July 13. Daily tickets may be purchased online for $55, while weekend tickets (available only in advance) are $75. A $3.95 handling charge is applied per ticket. Daily ticket prices are $20 more at the gate.
Preceding the festival, Signature Sounds and Berkshire Brewing Company presents a kick-off party at Greenfield's Arts Block Cafe on Friday, July 13, featuring JD McPherson, David Wax Museum and Heather Maloney. Tickets are $17 in advance and $20 at the door.