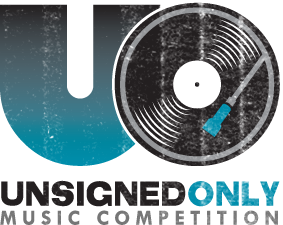 The inaugural class of winners in the Unsigned Only music competition has been named. Winners were selected in nine categories – including Folk/Singer-Songwriter – from among nearly 7,500 entries worldwide.
Lara Johnston of San Francisco, California, was the grand prize winner. The 22-year-old singer-songwriter, who was recognized for her song "K.I.S.S.," toured last fall as a background vocalist with Don Henley of The Eagles. She will receive $5,000 and one-on-one mentoring from a group of label executives, among other prizes.
In the Folk/Singer-Songwriter category, first place was awarded to Timothy Nelson & the Infidels (Perth, Australia) for its song "Let Her Go," while Ed Romanoff (Brooklyn, New York) captured second place with "I Must Have Done Something Right." Receiving honorable mention were: Andy Brown (Fredericton, NB, Canada) for "Ashes;" Ben Glover (Belfast, Ireland) for "Memo;" Jesse Terry (Mamaroneck, NY) for "Let The Blue Skies Go To Your Head;" Keith Moody (Spring Hill, TN) for "One Big Ending;" Luke O'Shea (Sydney, Australia) for "How Well Have You Loved?;" Markus Rill (Munich, Germany ) for "The Kid From Tupelo;" Paul Creane & The Changing Band (Wexford, Ireland) for "All For You Baby;" SJ (Miami Beach, FL) for "I Like You;" The Robbie Boyd Band (London, England )for "I Won't Let You Go," and Tony Villiers (Armagh, Northern Ireland) for "Radio."
The complete list of winners and honorable mention recipients in all nine categories can be found online at www.unsignedonly.com.
Launched by the same folks behind the International Songwriting Competition, Unsigned Only is designed for solo artists, bands and singers who are not signed to major labels. It aims to find outstanding, talented artists – newcomers or veterans, raw or polished – the "gems" that need to be discovered, according to its website. Judging criteria includes originality, songwriting, vocals, performance and overall likeability.