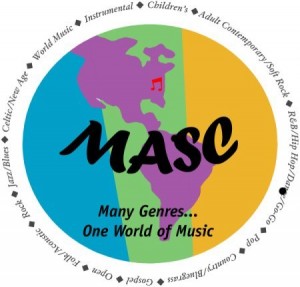 September 15 is the submission deadline for entries in the 29th annual Mid-Atlantic Song Contest produced by the Songwriters Association of Washington.
According to the contest's organizers, it is designed to help songwriters receive recognition for their work and to further excellence in songwriting by providing funds for educational and networking opportunities in the art and business of songwriting.
Songwriters may enter the contest online at https://masc.saw.org/ or http://www.sonicbids.com/MidAtlanticSongContest2012, or by mail by downloading the official entry form pdf at www.saw.org.
Prizes will be awarded to first and second place (gold and silver) winners in each of 11 categories, including folk/acoustic, while finalists and honorable mention winners also will be selected. A grand prize winner and second place overall winner also will be named; both will receive, among other prizes, a free registration to the 2013 Northeast Regional Folk Alliance (NERFA) Conference. The grand prize winner also will receive a free registration to next year's Folk Alliance Region Midwest (FARM) Conference.
In last year's MASC 28, Becky Warren and Attay Guvenich were named the grand prize winners for their song "I Wish I Was the Girl I Was," while Anna Dagmar captured 2nd overall for "We Were Children" and Bethany Parks and and Kurtis Parks took 3rd overall for "Sparrow," Bethany and Kurtis, siblings from Arlington, VA, also won the BMI Songwriter Award in the 2011 contest, and "Sparrow," the title track of the debut album by Bethany and the Guitar, was the Gold winner in the Folk/Acoustic category.
Established in 1979, the Songwriters' Association of Washington (SAW) is a nonprofit organization that seeks to further excellence in songwriting through hosting educational programs and providing networking and performance opportunities for its members. SAW hosts open mics and showcases, workshops on the art and business of songwriting, and monthly Songwriter Exchange peer critique sessions. It also publishes a monthly e-newsletter.