The event, which runs from 11 a.m. to 10 p.m., kicks off. with a performance by the Beth Patella Band, followed half an hour later by performances by the five top finalists in the 2012 CT Folk Songwriter Competition: Fred Arcoleo, Hannah and Maggie, Loretta Hagen, Brian Kalinec and Jake Klar. One of them will be selected to perform his/her winning songs on the main stage in the evening and also is guaranteed a performance slot in next year's festival.
An hour-long Connecticut Artists' Showcase will spotlight Shawn Taylor, Amanda Kaletsky and Kate Callahan. This will be followed by short sets by Whatever, John Ciambrello, Ann Marie Menta Band, and Kristen Graves & Glen Roth. Yale University's Professors of Bluegrass, actual college professors who have been a staple of the CT Folk Festival lineup, take the stage following that, while husband-and-wife duo The Levins, the winners of last year's Songwriters Contest, will share their sprightly contemporary folk-pop songs beginning at 4 p.m. The Grassy Hill Song Circle, previously held on Friday night, follows from 4:30-6 p.m. and features three up-and-coming indie artists performing in the round: Danielle Miraglia, Kevin Neidig and Putnam Smith.
Throughout the day, CT Folk's seventh annual Green Expo will feature a wide array of exhibitors, informational talks and demonstrations, workshops and activities to promote sustainable lifestyles. There also will be plenty of workshops and activities for children.
The winner of the CT Folk Songwriter Competition earlier in the day will open the evening's musical festivities at 6 p.m. The Sea, The Sea, a duo featuring current Connecticut State Troubadour Chuck E. Costa and his partner Mira Stanley from West Virginia. is up next at 6:15 p.m., followed by longer sets by local favorites String Fingers, and the Boston area band Pesky J. Nixon, who performed on the Main Stage at the Falcon Ridge Folk Festival this year after being voted as the "Most Wanted to Return" artists by festival-goers last year. Cheryl Wheeler closes out the night beginning at 9 p.m. A gifted singer-songwriter with a beautiful voice and a wonderful sense of humor, Wheeler also has had her songs covered by such notable artists as Garth Brooks, Suzy Bogguss, Kenny Loggins, Kathy Mattea, Bette Midler, Holly Near, Maura O'Connell, and Peter, Paul & Mary.
Edgerton Park is located at Whitney Ave. and Cliff St. Attendees are advised to bring lawn chairs and plan to picnic.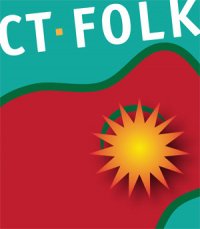 The Connecticut Folk Festival & Green Expo is run under the auspices of CT Folk, a nonprofit organization dedicated to traditional and contemporary roots music, introducing listeners to emerging singer-songwriters, and to caring for the earth. Although the festival is free, donations will be graciously accepted. Besides presenting the festival, CT Folk hosts a First Fridays concert series that runs from October through May and promotes folk music throughout the state of Connecticut. For more information, click here or visit www.ctfolk.com.
Cheryl Wheeler, the witty singer-songwriter from Massachusetts, whose songs also have been covered by a bevy of other notable artists, headlines the seventh annual Connecticut Folk Festival and Green Expo, a free, day-long event that's set for Saturday, Sept. 8, in New Haven's Edgerton Park.