The eighth annual Connecticut Folk Festival and Green Expo, a free, day-long event, is set for Saturday, Sept. 7, in New Haven's Edgerton Park. It will feature performances by singer-songwriter Darrell Scott and folk harmony trios Brother Sun and The Stray Birds, among others.
The festival, which runs from 11 a.m. to 10 p.m., kicks off with a short set by Goodnight Blue Moon, followed half an hour later by performances by the five top finalists in the 2013 CT Folk Songwriter Competition: Anthony D'Amato (NY), Marci Geller (NY), Mike Ryan (VA), Jessica Smucker (PA), and Bethel Steele (MA). One of them will be selected to perform his/her winning songs on the main stage in the evening and also is guaranteed a performance slot in next year's festival, as well as a $150 cash prize.
An hour-long Connecticut Artists' Showcase will spotlight Daphne Lee Martin and Jen Lowe. A Grassy Hill Song Circle featuring singer-songwriters Connor Garvey and Sorcha from Maine, as well as Jon Paul from New York, follows, along with afternoon sets by Kindred Queer, Five in the Chamber, Hannah and Maggie (the winners of last year's CT Folk Songwriter Competition), Yale University's Professors of Bluegrass (actual college professors who have been a staple of the CT Folk Festival lineup), NY-based singer-songwriter Honor Finnegan, and local favorites The String Fingers Band.
The winner of the CT Folk Songwriter Competition earlier in the day will open the evening's musical festivities. Sets by the young CT-based roots-Americana band Poor Old Shine, The Stray Birds and Darrel Scott will follow, while Brother Sun closes out the evening.
Throughout the day, CT Folk's eighth annual Green Expo will feature a wide array of exhibitors, informational talks and demonstrations, workshops and activities to promote sustainable lifestyles. There also will be plenty of workshops and activities for children in the Green Kids Village.
Edgerton Park is located at Whitney Avenue and Cliff Street in New Haven, near the Hamden town line. Attendees are advised to bring lawn chairs and plan to picnic.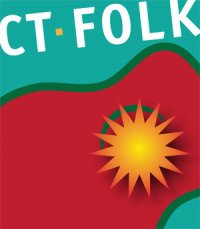 The Connecticut Folk Festival & Green Expo is run under the auspices of CT Folk, a nonprofit organization dedicated to traditional and contemporary roots music, introducing listeners to emerging singer-songwriters, and to caring for the earth. Although the festival is free, donations will be graciously accepted. Besides presenting the festival, CT Folk hosts a First Fridays concert series that runs from October through May and promotes folk music throughout the state of Connecticut. For more information, visit www.ctfolk.com.