Twenty-four artists/duos or groups have been selected to perform in the Emerging Artists Showcase during the Falcon Ridge Folk Festival on Friday afternoon, August 1, 2014, from noon to 4:30 p.m.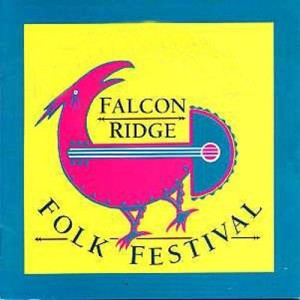 Appearing in this year's Falcon Ridge/Grassy Hill Emerging Artist Showcase are (listed alphabetically by last name or name of group, not in order of appearance): Suzie Brown (Nashville, TN), Wendy Cahill (Bethel, CT), Caitlin Canty (New York, NY), Brianne Chasanoff (New Fairfield, CT), Melanie Dewey (Manilus, NY), Allie Farris (Nashville, TN), Liz Frame and the Kickers (Newburyport, MA), Laney Jones & the Lively Spirits (Boston, MA), Russell Kaback (Greenfield, MA), Libby Koch (Houston, TX), Chris LaVancher ( North Reading, MA), The Levins (Congers, NY), The Lords of Liechtenstein (New York, NY), Matt Nakoa (Brooklyn, NY), Hayley Reardon (Marblehead, MA), Jean Rohe (Brooklyn, NY), Roy Schneider (Fort Myers, FL), Zak Smith (Montclair, NJ), Ashley Sofia (Ticonderoga, NY), Jesse Terry (Stonington, CT), Tumbling Bones (Portland, ME), Avi Wisnia (Philadelphia, PA), Zameer (Hollywood, CA), and Laura Zucker (San Francisco, CA).
The Falcon Ridge/Grassy Hill Emerging Artists Showcase is not a contest, and artists won't be judged per se, although the audience is surveyed as to which showcase artists they'd like to see return the following year to participate in a Most Wanted Song Swap. This year's Most Wanted Song Swap will feature The Boxcar Lilies, Darlingside, Connor Garvey and Roosevelt Dime
Among the Northeast's most popular music festivals, the Falcon Ridge Folk Festival , now in its 26th year, takes place August 1-3 at Dodds Farm on Route 7D in Hillsdale, New York, located in the foothills of the Berkshires near the tri-state corner of New York, Connecticut and Massachusetts. The festival features dozens of artists performing on several stages, a dance tent, children's music and activities, and a wide array of crafts, food and other vendors.
Among the artists performing this year will be Brother Sun, Ronny Cox, The Duhks, Seth Glier, John Gorka, Tracy Grammer, The Grand Slambovians (always a highlight at the dance tent), Kim & Reggie Harris, The Horse Flies, Christine Lavin & Don White, Magpie, Louise Mosrie, Nerissa & Katryna Nields, Aoife O'Donovan, Tom Paxton, Spuyten Duyvil, The Storycrafters, Annie Wenz, Cheryl Wheeler, and more.
Those camping at Falcon Ridge and staying up through the early morning hours can enjoy an array of informal jams, mini-showcases and after-hours song circles that help foster a sense of "folk" community and a different kind of festival experience.
AcousticMusicScene.com will again host late-night music at Pirate Camp, located on the 10-Acre field. Pre-arranged unplugged late-night song swaps will be followed by open song circles on Friday and Saturday overnight after the music ends on the Main Stage. Open song circles also will take place at Pirate Camp during mealtimes and on Thursday prior to the official start of the festival on Friday. Pesky J. Nixon and friends also host pre-arranged artist showcases under the auspices of The Lounge Stage on Thursday.
Three-day festival tickets are $139 with camping or $109 without camping if purchased by July 1 and rise by $26 after then. Single-day tickets also are available. Gates open for campers on Wednesday afternoon, July 30. More information on the Falcon Ridge Folk Festival can be found at www.falconridgefolk.com.
Editor's Note: More information on AcousticMusicScene.com's late-night song swaps and the open song circles at Pirate Camp will be posted next month. Kathy Sands-Boehmer, a frequent contributor to AcousticMusicScene.com, is posting interviews with all of the Emerging Artists on her Everything Sundry blog.