Prior to a live broadcast from the Staples Center in Los Angeles on Feb. 15, 2016, winners in the 58th Annual Grammy Awards' American Roots Music Field and select others were revealed by The Recording Academy.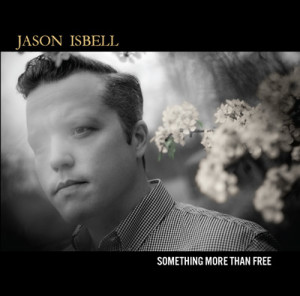 Jason Isbell was named the winner for both Best Americana Album and Best American Roots Song for Something More Than Fine (Southeastern Records) and "24 Frames," respectively. The singer-songwriter from northern Alabama, who was formerly a member of the Drive-By Truckers, has been garnering attention and cementing a reputation outside of Americana circles of late. Something More Than Fine debuted at #1 on Billboard Magazine's rock, folk and country charts, while his tour in support of the album late last year included four sold-out nights at Nashville's famed Ryman Auditorium.
Isbell is also featured on slide guitar on a track on The Steeldrivers' The Muscle Shoals Recordings, which captured a Grammy Award for Best Bluegrass Album. Inspired by the legendary music mecca that's also home to its lead vocalist and guitarist Gary Nichols, the soulful bluegrass group's fourth Rounder release features 11 new original songs –- most penned by Nichols and bandmate Tammy Rogers.
Mavis Staples was recognized for Best American Roots Performance for "See That My Grave Is Kept Clean" (Anti). The Grammy for Best Folk Album went to the husband-and-wife banjo duo Bela Fleck & Abigail Washburn for their eponymously-titled Rounder release. Buddy Guy received the Grammy Award for Best Blues Album for Born To Play Guitar (RCA Records/Silvertone Records), while funky Louisiana-based R&B keyboardist and singer Jon Cleary was the recipient of the Best Regional Roots Music Album for Go Go Juice (FHQ Records).
Grammy Awards nominees had been named in 83 categories. Besides the winners in the American Roots Music Field, AcousticMusicScene.com readers might be interested to know that Lori McKenna, along with co-writers Hillary Lindsay and Liz Rose, won a Grammy Award for Best Country Song for "Girl Crush" (recorded by country artists Little Big Town, who also were honored for Best Country Duo/Group Performance). "Girl Crush" was also in the running for the coveted Song of the Year award. Angelique Kidjo's Sings (429 Records) was named Best World Music Album. Joni Mitchell was recognized for Best Album Notes for Love Has Many Faces: A Quartet, A Ballet, Waiting To Be Dance (Rhino). The Grammy Award for Best Historical Album went to The Basement Tapes Complete: The Bootleg Series Vol. 11 (Steve Berkowitz, Jan Haust & Jeff Rosen, compilation producers; Peter J. Moore, mastering engineer (Bob Dylan And The Band) on Columbia/Legacy).
Here is the complete list of nominees in the American Roots Music Field, with the winners denoted in boldfaced type.
Best American Roots Performance
And Am I Born To Die – Bela Fleck & Abigail Washburn
Track from Bela Fleck & Abigail Washburn (Rounder)
Born To Play Guitar – Buddy Guy
Track from Born To Play Guitar (RCA/Silvertone)
City Of Our Lady – The Milk Carton Kids
Track from Monterey (Anti)
Julep – Punch Brothers
Track from The Phosphorescent Blues (Nonesuch)
See That My Grave Is Kept Clean – Mavis Staples
Track from Your Good Fortune (Anti)
All Night Long – Raul Malo, songwriter (The Mavericks)
Track from Mono (The Valory Music Co.)
The Cost Of Living – Don Henley & Stan Lynch, songwriters (Don Henley & Merle Haggard)
Track from Cass County (Capitol Records)
Julep – Chris Eldridge, Paul Kowert, Noam Pikelny, Chris Thile & Gabe Witcher, songwriters (Punch Brothers)
Track from The Phosphorescent Blues (Nonesuch)
The Traveling Kind – Chris Chisel, Rodney Crowell & Emmylou Harris, songwriters
(Emmylou Harris & Rodney Crowell)
Track from The Traveling Kind (Nonesuch)
24 Frames – Jason Isbell
Track from Something More Than Free (Southeastern Records)
The Firewatcher's Daughter – Brandi Carlisle (ATO Records)
The Traveling Kind – Emmylou Harris & Rodney Crowell (Nonesuch)
Something More Than Free – Jason Isbell (Southeastern Records)
Mono – The Mavericks (The Valory Music Co.)
The Phosphorescent Blues –Punch Brothers (Nonesuch)
Pocket Full Of Keys – Dale Ann Bradley (Pinecastle Records)
Before The Sun Goes Down – Rob Ickes & Trey Hensley (Compass Records Group)
In Session – Doyle Lawson & Quicksilver (Mountain Home Music Company)
Man Of Constant Sorrow – Ralph Stanley & Friends (Red River Entertainment)
The Muscle Shoals Recordings – The Steeldrivers (Rounder)
Descendants Of Hill Country – Cedric Burnside Project (Self)
Outskirts Of Love – Shemekia Copeland (Alligator Records)
Born To Play Guitar – Buddy Guy (RCA Records/Silvertone Records)
Worthy – Bettye LaVette (Cherry Red)
Muddy Waters 100 – John Primer & Various Artists (Raisin Music Records)
Wood, Wire & Words – Norman Blake (Plectrafone Records)
Béla Fleck And Abigail Washburn – Bela Fleck & Abigail Washburn (Rounder)
Tomorrow Is My Turn – Rhiannon Giddens (Nonesuch)
Servant Of Love – Patty Griffin (PGM)
Didn't He Ramble – Glen Hansard (Anti)
Best Regional Roots Music Album
Go Go Juice – Jon Cleary (FHQ Records)
La La La La – Natalie Ai Kamauu (Keko Records)
Kawaiokalena – Keali'I Reichel (Punahele Productions)
Get Ready – The Revelers (Self)
Generations – Windwalker And The MCW (MCW Productions)