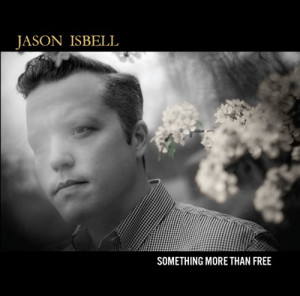 Jason Isbell won Album of the Year and Song of the Year honors, while Chris Stapleton was named Artist of the Year during the Americana Music Association's 15th Annual Americana Honors & Awards show, Sept. 21, at Nashville's storied Ryman Auditorium.
Isbell, who took home trophies for his 2015 release, Something More Than Free, and for the song "24 Frames," is now a six-time Americana Award winner. The former Drive-By Trucker had snagged the most nominations (three) earlier this year. Isbell thanked Amanda Shires, his wife and fellow artist, for helping to keep him grounded amid his artistic success. "If you can, keep people around you who will tell you when you've done something awful, whether it's in a song or in your personal life, and listen to them if at all possible," he said while accepting the award for Song of the Year.
Here's a link to a lyric video for Isbell's "24 Frames":
https://www.youtube.com/watch?v=ZtgPeNKpnyw
Stapleton, a Kentucky-born singer-songwriter, who has co-written six number one country music hit songs and formerly fronted The SteelDrivers, was hailed for his 2015 solo debut Traveller. The critically acclaimed album that also topped the Billboard Top 200 charts and landed him appearances on several late-night television shows, also received a Grammy Award earlier this year for Best Country Album, while Traveller was named 2015 Album of the Year by the Country Music Association (CMA). Stapleton also won a Grammy Award this year for Best Country Solo Performance and was named CMA's Male Vocalist of the Year and New Artist of the Year in 2015. During the Americana Honors & Awards show, he expressed thanks to all the Americana radio stations, noting: "It's been a big part of what we've been doing."
Here's a link to hear the title track of Chris Stapleton's solo debut album:
https://www.youtube.com/watch?v=_kBnFgLP8po
Other winners of Americana Music Association member-voted awards included Emmylou Harris and Rodney Crowell (Duo/Group of the Year for a second time), Margo Price (Emerging Artist of the Year), and Sara Watkins (Instrumentalist of the Year).
Lifetime Achievement Award recipients included Shawn Colvin (Trailblazer), William Bell (Songwriting), Bob Weir (Performance), Jim Lauderdale (WagonMaster), Woody Guthrie (President's Award) and Billy Bragg ("Spirit of Americana" Free Speech in Music Award, co-presented by the First Amendment Center). On behalf of the Guthrie family, a President's Award in Honor of Woody Guthrie was presented to Lucinda Williams.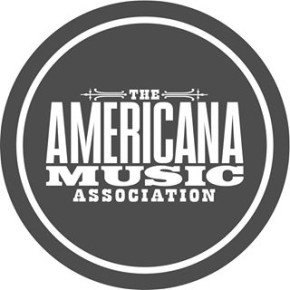 Hosted by Lauderdale for the 14th consecutive year and featuring an all-star band led by Buddy Miller, the Americana Awards and Honors show also featured musical tributes to several luminary artists who died in the past year: Guy Clark, Merle Haggard, Ralph Stanley and Allen Toussaint. The show was a highlight of "AmericanaFest," the Americana Music Festival and Conference, which extended from September 20-25 and featured lots of learning and networking opportunities as well as musical entertainment at various venues throughout the Music City.
Established in 1999, the Americana Music Association is a professional trade association dedicated to building and promoting the Americana genre and the individuals who participate in the industry. For more information, visit www.americanamusic.org.