Empty Train
), David Francey was the top winner in the 2016 Canadian Folk Music Awards. The expressive Scotland-born and Ontario-based singer-songwriter and three-time Juno Award-winner was among 72 artists and groups from ten provinces and two territories who vied for awards in 19 categories that were presented during a bilingual gala event at Toronto's Isabel Bader Theatre on Dec. 3.
Toronto's Jadea Kelly was feted as Contemporary Singer of the Year for her album Love & Lust. The spirited young Halifax, Nova Scotia-based band Hillsburn was named New/Emerging Artist of the Year for its 2016 debut album In The Battle Years, while St. John's Newfoundland-based blues artists Nick Earle and Joe Coffin captured Young Performer of the Year honors for Live at the Citadel House.
The award for Traditional Album of the Year went to the Quebecois duo Yann Falquet & Pascal Gemme for Princes et Habitants, Montreal's Chaim Tanenbaum was named Traditional Singer of the year for his self-titled debut album.
Ensemble of the Year honors went to the Charlottetown, Prince Edward Island-based Celtic group The East Pointers for Secret Victory. The Andrew Collins Trio, whose music fuses elements of bluegrass, Celtic, classical and jazz, was named Instrumental Group of the Year for its album And It Was Good, while Newfoundland & Labrador native Duane Andrews was honored as Instrumental Solo Artist of the Year for Conception Bay.
This year's Oliver Schroer Pushing the Boundaries Award winner is Kaia Kater, a young Toronto-based clawhammer banjo player and singer-songwriter, whose music mixes elements of Canadian and Appalachian historical traditions with old-time and contemporary sensibilities. Kater, who was born in Montreal and is of African-Caribbean descent, studied traditional Appalachian music in West Virginia, has been called "the Ola Belle Reed of the 21st century." She released her sophomore album, Nine Pin, earlier this year.
Steve Edge, a co-founder of Vancouver, British Columbia's Rogue Folk club, as well as a folk DJ and a founding member — along with the club — of Folk Alliance International, was named as the recipient of the Unsung Hero Award for 2016. The legacy award recognizes the exceptional contribution of an individual, group or organization to any aspect of the Canadian folk music scene.
The Canadian Folk Music Awards were established in 2005 to bring greater exposure to the breadth and depth of Canadian folk music, celebrating and promoting it in all its forms.
Benoit Bourque of Quebec's La Bottine Souriante, and formerly of Le Vent du Nord and Matapat, joined Newfoundland musician Jean Hewson in hosting the event that also featured performances by acclaimed veteran Canadian singer-songwriter Bruce Cockburn, the Ennis Sisters, Klo Pelgag, Red Moon Road, and Sultans of String – a Toronto-based ensemble that was named World Group of the Year for its latest album, Subcontinental Drift. The gala marked the culmination of a CFMA weekend that included Friday evening and Saturday brunch showcase performances by a number of the awards nominees at Toronto's venerated Hugh's Room.
A complete list of 2016 Canadian Folk Music Awards winners follows. More information may be found online at www.folkawards.ca.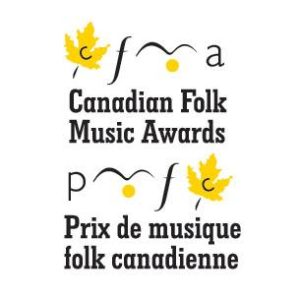 Young Performer of the Year:
▪ Nick Earle and Joe Coffin for Live at the Citadel House
New/Emerging Artist of the Year:
▪ Hillsburn for In the Battle Years
The Oliver Schroer Pushing The Boundaries Award:
▪ Kaia Kater for Nine Pin
English Songwriter of the Year:
▪ Donovan Woods for Hard Settle, Ain't Troubled
French Songwriter(s) of the Year:
▪ Les soeurs Boulay for 4488 de l'Amour
Aboriginal Songwriter(s) of the Year:
▪ Twin Flames for Jaaji and Chelsey June
World Group of the Year:
▪ Sultans of String for Subcontinental Drift
World Solo Artist of the Year:
▪ Willy Rios for Para ti
Traditional Album of the Year:
▪ Princes et Habitants by Yann Falquet & Pascal Gemme
Traditional Singer of the Year:
▪ Chaim Tannenbaum for Chaim Tannenbaum
Contemporary Album of the Year:
▪ Empty Train by David Francey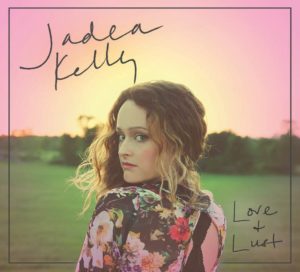 Contemporary Singer of the Year:
▪ Jadea Kelly for Love & Lust
Instrumental Group of the Year:
▪ The Andrew Collins Trio for And It Was Good
Instrumental Solo Artist of the Year:
▪ Duane Andrews for Conception Bay
Vocal Group of the Year:
▪ Musique à bouches for Jusqu'aux oreilles
Ensemble of the Year:
▪ The East Pointers for Secret Victory
Solo Artist of the Year:
▪ David Francey for Empty Train
Children's Album of the Year:
▪ Plants & Mammals by The Kerplunks
Producer(s) of the Year:
▪ David Gillis for Hobo Jungle Fever Dreams by Corin Raymond
With trophies for Solo Artist of the Year and Contemporary Album of the Year (