Applications are being accepted through March 26 in the 2017 Songwriter Serenade Competition. From among all entries received, 15 songwriters will be invited to showcase their original songs and compete for prize money at Moravia Performance Hall in Moravia, Texas, on Saturday, May 6.
There are no fees to enter the competition in which songwriters will be evaluated based on lyrics (imagery, story, creativity, and originality), melody (structure, phrasing, and rhythm), and performing ability (vocals, musicianship). Stage presence/audience rapport also will be taken into consideration during the semifinals and finals in May. Tickets for the event will be available to the public later for $10.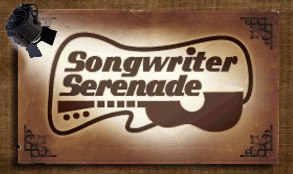 Online entry forms, along with complete contest rules and additional information, may be found at www.songwriterserenade.com. Songwriters are expected to fill out the form and attach three-four songs in .mp3 format, along with titles and lyrics. All submitted songs must have been written and/or copyrighted within the last three years and each must not exceed five-minutes in length. Those songwriters selected as semifinalists will be notified by April 5. Texas-based singer-songwriters Susan Gibson, Carrie Rodriguez and Walt Wilkins will judge the competition.
Songwriter Serenade was established in 2007 to provide performing songwriters with a platform to showcase their skills before their peers, a panel of esteemed judges and an enthusiastic crowd of music lovers. Gabrielle Louise was last year's first-place winner, while the following singer-songwriters placed second-seventh, respectively: Andrew Delaney, Rachel Laven, Chase Gassaway, Daniel Makins, Crystal Hariu-Damore, and Daisy O'Connor.