Both The Philadelphia Songwriters Project and the Rhode Island Songwriters Association (RISA) are now accepting submissions in their respective performing songwriter contests. One does not need to be a member of either organization or to live in the areas they serve in order to enter.
The Philadelphia Songwriters Project Songwriting Contest
Online submissions are being accepted until March 17 in the 12th annual songwriting contest produced by The Philadelphia Songwriters Project. This year's theme (or prompt) is songs of our time. Judging panels comprised of music industry professionals will evaluate the songs based on lyrics, music, performance quality, and how well they meet the theme criteria.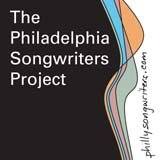 The contest is open to performing songwriters in all genres and of all experience levels. Winners will be afforded non-compensated opportunities to perform during various festivals in the region this summer. Finalists will be named on April 14 and will be invited to compete in a live showcase on May 21 at Ardmore Music Hall in Ardmore, Pennsylvania, during which a panel of celebrity judges and the audience will select four winners and two alternates.
Established in 2003, The Philadelphia Songwriters Project is a nonprofit organization that serves as a resource for local and regional songwriters – providing them with opportunities to showcase their music, learn, network and advance their careers.
The Philadelphia Songwriters Project is using a new online submission platform this year and offers tiered pricing for submissions. Although membership is not required to enter the contest, new and renewing members may submit their first song for free. More information on the organization and its songwriting contest (including submission guidelines and entry fees) may be found online at www.phillysongwriters.com. All artists chosen as finalists must join the organization prior to the finals showcase.
RISA Performing Songwriter Contest
The Rhode Island Songwriters Association (RISA) partners with the Stone Soup Folk Arts Foundation to sponsor the 2017 RISA Performing Songwriter Contest. Now in its fourth year, the contest was established to encourage proficiency in the craft of songwriting and the art of performing.
Entrants have until March 31 to submit two songs from any genre for consideration by a judging panel comprised of three independent music industry professionals. Three finalists will be selected to perform their songs live on May 20 at Stone Soup Coffeehouse at Slater Mill in Pawtucket RI. Finalists will perform solo – without supporting musicians or vocalists – and will be evaluated on their performance skills, stage presence and songwriting ability. The winner will receive a compensated opening appearance for a name act at Stone Soup Coffeehouse during the 2017-2018 Season.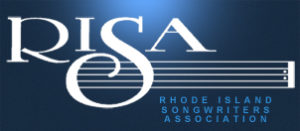 Contest entry is free for RISA members and $25 for non-members (includes a one-year membership). Rules and an entry form can be found online at www.RISongwriters.com.
RISA encourages and fosters the art and craft of lyrical and musical composition; provides educational programs, critique sessions and performance opportunities; and supports collaboration within the community.