Rick Allendorf (Middleboro, MA), Kayla Farnham (Pomfret, CT) and Judy Kass (Tarrytown, NY) have been named as finalists in the 2017 RISA Performing Songwriter Contest presented by the Rhode Island Songwriters Association in partnership with Stone Soup Folk Arts Foundation.
Now in its fourth year, the contest was established to encourage proficiency in the craft of songwriting and the art of performing.
The three finalists were chosen from among 40 entrants who each submitted two songs that were evaluated by a judging panel comprised of three independent music industry professionals. The finalists will perform their songs live on Saturday, May 20, prior to a concert by noted singer-songwriter David Roth at Stone Soup Coffeehouse at Slater Mill in Pawtucket, RI. Allendorf, Farnham and Kass will each perform solo – without supporting musicians or vocalists – and will be evaluated on their performance skills, stage presence and songwriting ability. The winner will receive a compensated opening appearance for a name act at Stone Soup Coffeehouse during the 2017-2018 season.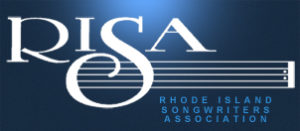 RISA (www.RISongwriters.com) encourages and fosters the art and craft of lyrical and musical composition; provides educational programs, critique sessions and performance opportunities; and supports collaboration within the community.
Editor's Note: After this article was initially published, it was learned that Ric Allendorf can't be in Pawtucket on May 20 since he also was named as a finalist in another songwriting competition that takes place on the same night. Carl Cacho-Negrete (Amesbury, MA) will take his place in the finals for the 2017 RISA Performing Songwriter Contest.