Delaney, who lives in Dallas, also was afforded the opportunity to open a concert that evening at The Bugle Boy in La Grange for fellow Texas-based singer-songwriters Susan Gibson, Walt Wilkins and Carrie Rodriguez, who judged the competition. Emceeing the semifinals and finals that took place earlier in the day was Ken Gaines, an award-winning singer-songwriter, guitarist and producer.
Entries in the Songwriter Serenade competition were evaluated based on lyrics (imagery, story, creativity, and originality), melody (structure, phrasing, and rhythm), and performing ability (vocals, musicianship). Stage presence/audience rapport also was taken into consideration during the semifinals and finals.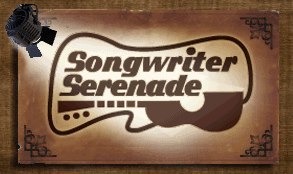 In addition to Delaney, the following singer-songwriters placed second to eighth, respectively: Wes Collins (Chapel Hill, NC), Jaimee Harris (Austin, TX), Chase Gassaway (Austin, TX), Nathan Evans Fox (Houston, TX), B. Sterling Archer (Austin. TX), Lindsay Foote (Boston, MA), and Keith Larsen (Grove City, OH). Rounding out the list, in alphabetical order, were Jordi Baizan (Houston, TX), Ben Bochner (Eugene, Oregon), Joel Curtis (Louisville, KY), Jen Hajj (Idyllwild, CA), Phillip Lee (Augusta, GA), and Alice Wallace (Fullerton, CA). Susan Cattaneo (Medford, MA) and Tara Williamson (Austin, TX) also were semifinalists but were unable to participate.
Songwriter Serenade (www.songwriterserenade.com) was established in 2007 to provide performing songwriters with a platform to showcase their skills before their peers, a panel of esteemed judges and an enthusiastic crowd of music lovers.
Andrew Delaney has been named the first-place winner in the 2017 Songwriter Serenade competition. He was among 15 songwriters who were invited to showcase several of their original songs and compete for $7,000 in prize money at Moravia Performance Hall in Moravia, Texas, on Saturday, May 6.