Artists were recognized in 19 categories during the 2017 Canadian Folk Music Awards celebration that took place Nov. 18-19 at Ottawa's Bronson Centre.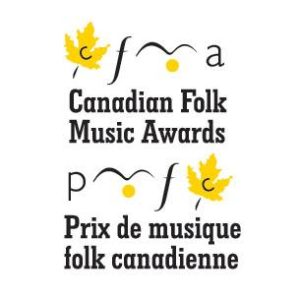 Nova Scotia sibling duo Cassie and Maggie and Nova Scotia-based folk-rock singer-songwriter Stephen Fearing, who topped the list of nominees with four nods each, took home the awards for Traditional Album of the Year (The Willow Collection) and Contemporary Singer of the Year (Every Soul's A Sailor), respectively, while Danny Michel and Ken Yates each won two awards. They and other winners were among the 75 artists and groups from nine provinces and one territory vying for awards in the competition that was established in 2005 to bring greater exposure to the depth and breadth of Canadian folk music, celebrating and promoting it in all its forms.
Michel, a noted musician and producer, received the Oliver Schroer Pushing The Boundaries Award and was named Producer of the Year (along with film composer Rob Carli) for his latest album Khlebnikov, which was written and recorded aboard a Soviet-era Russian ice-breaker during an 18-day arctic expedition through the Northwest Passage. Yates, a native of London, Ontario, was honored as both English Songwriter of the Year and New/Emerging Artist of the Year in recognition of his album Huntsville, which was named after a song he wrote about a small northern Ontario town a few hours from his hometown.
Cassie and Maggie MacDonald perform a mix of traditional and original Celtic roots music and have been enchanting audiences far and wide with their lively instrumental arrangements, vocal harmonies in both English and Gaelic, infectious energy, driving rhythms and lilting melodies. as well as their percussive step-dancing style. Fearing, a British Columbia native who has moved around quite a bit, is a JUNO Award-winning artist – both on his own in 2007 for Roots and Traditional Album of the Year (Yellowjacket) and with the trio Blackie and the Rodeo Kings that he launched in 1996 with Colin Linden and Tom Wilson. He also won a CFMA for Songwriter of the Year in 2006 for Yellowjacket and is regarded as one of Canada's finest living songwriters.
A list of 2017 Canadian Folk Music Awards winners follows, while a previously posted article previewing the awards and containing a list of all the nominees may be viewed at http://acousticmusicscene.com/2017/09/24/canadian-folk-music-awards-nominees-named/.
More information may be found online at www.folkawards.ca.
Young Performer of the Year:
▪ Moscow Apartment for Demo
New/Emerging Artist of the Year:
▪ Ken Yates for Huntsville
The Oliver Schroer Pushing The Boundaries Award:
▪ Danny Michel for Khlebnikov
Traditional Album of the Year:
▪ The Willow Collection by Cassie and Maggie
Traditional Singer of the Year:
▪ Hannah Shira Naiman for Know The Mountain
Contemporary Album of the Year:
▪ Hide Not Hair by Abigail Lapell
Contemporary Singer of the Year:
▪ Stephen Fearing for Every Soul's A Sailor
English Songwriter of the Year:
▪ Ken Yates for Huntsville
French Songwriter of the Year:
▪ Luc De Larochellière for Autre monde
Aboriginal Songwriter(s) of the Year:
▪ Chelsey June and Jaaji of Twin Flames for Signal Fire
Instrumental Group of the Year:
▪ Scott Macmillan & Colin Grant for Good2go
Instrumental Solo Artist of the Year:
▪ André Brunet for La grosse maison rouge
Vocal Group of the Year:
▪ Coco Méliès for The Riddle
Ensemble of the Year:
▪ Mama's Broke for Count the Wicked
Solo Artist of the Year:
▪ Leeroy Stagger for Love Versus
Children's Album of the Year:
▪ Hear The Music by Fred Penner
Young Performer of the Year:
▪ Moscow Apartment for Demo
New/Emerging Artist of the Year:
▪ Ken Yates for Huntsville
The Oliver Schroer Pushing The Boundaries Award:
▪ Danny Michel for Khlebnikov
World Group of the Year:
▪ Kobo Town for Where the Galleon Sank
World Solo Artist of the Year:
▪ Louis Simão for A Luz (The Light)
Producer(s) of the Year:
▪ Danny Michel and Rob Carli for Danny Michel's Khlebnikov