The National Council for the Traditional Arts, a Maryland-based nonprofit organization dedicated to the presentation and documentation of folk and traditional arts in the United States, which launched and has hosted annual multi-ethnic folk festivals since the 1930s, announced that the National Folk Festival will take a hiatus in 2012.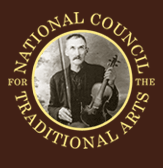 In a news update posted on its website (www.ncta.net), the nation's oldest folk arts organization and a recipient of Folk Alliance International's Lifetime Achievement Award in 2010, notes: "We will devote this time to planning for 2013, the 80th anniversary of NCTA's founding."
Although the NCTA maintains that last year's 73rd National Folk Festival, held in Nashville, TN over Labor Day weekend, was an artistic success, the free-to-the-public event resulted in financial losses. "The drag of the recession plus the initial distraction and lingering burdens of the 2009 floods, and very poor weather over the festival weekend proved too much to overcome in the short term," according to the website. "The NCTA still believes deeply in the promise of the National Folk Festival for Nashville, and continues to seek ways to address the current fiscal challenge."
A traveling festival, produced in partnership with communities around the country, the National Folk Festival generally spends three years in each host city and hopes to lay the groundwork for sustainable, locally-produced festivals and events that continue there after it moves on. 26 cites have played host to the festival to date, and musicians and craftspeople from every state and most U.S. territories have participated.
The NCTA encourages people to attend its partner folk festivals, which grew out of the National. This year's lineup includes: Montana Folk Festival, July 13-15, in Butte, MT; Lowell Folk Festival, July 27-29, in Lowell, MA; American Folk Festival on the Bangor Waterfront, Aug. 24-26, in Bangor, ME; and Richmond Folk Festival, Oct. 12-14, in Richmond, VA.