As the names above suggest, the Philadelphia Folk Festival features an eclectic mix of traditional and contemporary music that stretches the boundaries of folk, helping to broaden its appeal and reach a new generation of listeners.
There really is something for everyone this year," says Richard Kardon of Point Entertainment, the festival's artistic director. "And collaboration will once again be the key. "Saturday is so packed full of amazing acts [the rocking lineup includes Little Feat, John Hiatt and the Combo, Steve Earle and The Dukes, Lucinda Williams and Wanda Jackson] that we've decided to do away with the Afternoon Concert and roll straight through," adds his partner, Jesse Lundy.
"There will be continuous musical performances from 11 a.m. through midnight, with workshops, showcases and Main Stage events," he continues. This kind of scheduling has also enabled ticketing to be streamlined so that this year there will be one ticket for each day, as well as an All-Festival ticket that provides discounted admission for all three days. Since fewer acts have been booked than in years past, artists also will have more stage time and increased opportunities for collaboration – those unique musical moments that make festivals like this one so special.
But that's not all. There's dancing to bands on the 3,500 square-foot covered pavilion known as the Lobby Stage as well as an open-air juried craft gallery where you can watch a number of artisans at work and purchase their creations. An array of children's activities and kid-oriented musicians in the shady Dulcimer Grove also is part of what is the longest continuously running U.S. festival of its kind.
There's also a festival within the festival for those who choose to camp onsite and enjoy some late-night camaraderie and revelry. The 40-acre campground — chock-a-block with tents — is home to a unique late-night scene, with singing by campfires and jamming into the early morning hours.
"One of the things that has made our festival so special is camping and meeting old friends and reviving memories," beloved, longtime WXPN-FM DJ Gene Shay told
AcousticMusicScene.com
last year. "The festival tends to be a reunion for people [who also] see artists get together because they happen to be at the same festival. I'm really looking forward to seeing some great collaborations — those improvised, jam band-like, one-of-a-kind moments with artists who you'd rarely see together tend to be very special. When it does happen, it's magic," he continued. "These are the things we pride ourselves on. We're trying to get more of that without forcing anyone's hands."
In addition to a number of talented acts performing on the Martin Guitar Main Stage, to be hosted for the 51st consecutive year by Shay, many other fine artists will strut their stuff on the Camp, Lobby and Workshop stages during the festival.
World Café's David Dye hosts a special concert on the Camp Stage – exclusively for all-festival camping ticket holders on Thursday night, August 16. Local artists will be featured in both a Philadelphia Music Co-Op Showcase on Friday afternoon (The Whiskeyhicken Boys, Kala Jojo, Zach Stack) and a Philly Local showcase on Saturday morning hosted by WXPN's Helen Leicht (Aaron & The Spell, Carsie Blanton, Harper Blynn and Andrew Lipke). The Philadelphia Jug Band also makes a festival appearance, as do campground favorites and winners of the recent Unsung Heroes Contest: Reverend TJ McGlinchey, The Karmic Repair Co., and hand-pan player Dante Bucci.Trombone Shorty & Orleans Avenue, who so impressed festival-goers last year, close out this year's event on Sunday evening.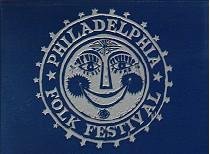 For more information about the festival and to order tickets, visit www.folkfest.org or call the Philadelphia Folk Festival at 800-556-FOLK.
Mary Chapin Carpenter, Steve Earle and the Dukes, Mary Gauthier, Tracy Grammer, John Hiatt, Brother Sun, The Holmes Brothers, Little Feat, Mark Erelli, Lori McKenna, Atwater-Donnelly, Paul Thorn, Lucinda Williams, rockabilly queen Wanda Jackson, The HillBenders, Red Clay Ramblers, Roosevelt Dime and Spuyten Duyvil are among the dozens of artists and acts slated to perform during the 51st annual Philadelphia Folk Festival, August 17-19, at the Old Pool Farm in Upper Salford Township, near Schwenksville, Pennsylvania. The festival is produced and presented by the nonprofit Philadelphia Folksong Society.