Three Regional affiliates of Folk Alliance International have selected artists/acts to participate in juried official showcases during their respective annual conferences this fall.
The regional events provide useful and enjoyable learning and networking opportunities, not to mention plenty of listening and performing opportunities for artists, presenters, agents and managers, DJs, and others engaged in the folk music field. Booking gigs is a primary objective of some performers who attend these annual conferences, while many presenters and folk DJs come primarily to scout out new artists and those who they have not previously heard and seen in live performance. However, along with other Folk Alliance International regional conferences, the Folk Alliance Region-West (FAR-West), Folk Alliance Region Midwest (FARM) and Northeast Regional Folk Alliance (NERFA) conferences are much more than that – they are really about forging connections and building community.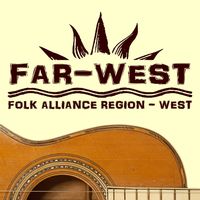 12 Artists/Acts Selected to Showcase at FAR-West Conference
A dozen artists/acts have been selected to perform in Official Showcases during the 14th annual FAR-West Conference at the Hyatt Regency Hotel in Bellevue, Washington, on Friday, Oct. 6 and Saturday, Oct. 7. Six artists/acts will showcase their talents during 20-minute sets each night. Listed alphabetically –not in order of appearance — they are Follow The Stranger, Reggie Garrett, Honey Don't, Cary Morin, Larry Murante, Radio Stranger, The Singer and The Songwriter, Nathaniel Talbot, The Talbott Brothers, The Wardens, and Dennis Warner. Named as alternates are Alice Howe and Rupert Wates.
The FAR-West Conference opens Oct. 5 with a Venues' Choice Concert and extends through Sunday afternoon, Oct. 8.
FARM Gathering to Feature 14 Official Showcase Artists/Acts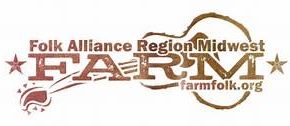 The 14 artists/acts slated to perform during Official Showcases at the FARM 2017 Gathering on the evenings of Oct. 20 and 21 at the Sheraton and Hotel Vetro in Iowa City, Iowa are (listed alphabetically by last name or group name) Mari Black and her World Fiddle Ensemble, Shawna Caspi, Julie Christensen, Johnny Coull, Mark Dvorak, Escaping Pavement, LGS, The Matchsellers, The OK Factor, Ordinary Elephant, Diane Perry & Todd Dennison, Pushing Chain, Ryanhood, and The Talbott Brothers. Named as alternates are Robin Bienemann, Ambre McLean, Lynn O'Brien, Route 358, and Sky Smeed. The FARM Gathering extends from Oct. 18-22.
NERFA Taps 14 Artists/Acts for Its Formal Showcases
NERFA, which draws the largest number of people to its conferences of any FAI region, has named 14 artists/acts to perform 15-minute Formal Showcases. Half of them will perform on Friday night, Nov. 10, while the other half will do so Saturday night, Nov. 11, during NERFA's 23rd annual four-day conference, Nov. 9-12, at the Crowne Plaza in Stamford, Connecticut – a location to which the event moved last year after many years in New York's Catskill Mountains region.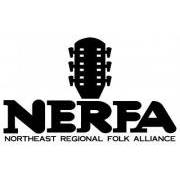 NERFA's Formal Showcase artists (in alphabetical order) are Bettman & Halpin, Mari Black and The World Fiddle Ensemble, The Andrew Collins Trio, Elage Diouf, The Early Mays, Emma's Revolution, The End of America, Martin Kerr, Kirsten Maxwell, David Roth, Ryanhood, Sloan Wainwright, Dan Weber, and Beth Wood. Named as alternates are Dave Curley, Rod MacDonald & Mark Dann, and Mama's Broke.
Immediately following the Formals, conference attendees will shuffle between several rooms to enjoy juried 15-minute Semi-Formal Showcases – 15-20 of which will be scheduled each night. Artists selected by a separate jury for these newly renamed showcases (formerly known as tricentrics and quadcentrics) will be announced in mid-August.
More information on each of these regional conferences may be found on the nonprofit organizations' respective websites: www.far-west.org, www.farmfolk.org and www.nerfa.org. Artists had until July 15 to apply for Official Showcases during the Southwest Regional Folk Alliance (SWRFA) Conference that is set for Sept. 27-Oct. 1 in Austin, Texas – and the selections have not yet been announced. The Southeast Regional Folk Alliance (SERFA) holds its annual conference in May at the Montreat Conference Center nestled in North Carolina's Blue Ridge Mountains.
Folk Alliance International (www.folk.org) — which hosts its 30th annual conference, music camp and fair in February — is a Kansas City-based nonprofit organization that aims to nurture, engage and empower the international folk music community – traditional and contemporary, amateur and professional – through education, advocacy and performance.
Editor's Note: I serve as president of the NERFA board of directors and am also an elected board member of Folk Alliance International. I have been a workshop presenter, moderator and mentor at FAI, FAR-West, NERFA and SERFA conferences. I am not involved is the selection of juried showcase artists, although I host guerilla showcases under the banner of AcousticMusicScene.com at NERFA and SERFA conferences.