Compass Records Group has added Red House Records to its family of labels. The Nashville, TN-based company announced its acquisition of the St. Paul, MN-based imprint on Nov. 7.
Officially launched in 1983 by the late Bob Feldman after meeting Iowa-based singer-songwriter Greg Brown, Red House has been home to a number of notable folk, roots and Americana artists. In addition to Brown, these include The Cactus Blossoms, Larry Campbell and Teresa Williams, Eliza Gilkyson, John Gorka, Lucy Kaplansky, Jorma Kaukonen, The Wailin' Jennys, and Robin and Linda Williams, among others.
Under Feldman's guidance, up to his untimely death in 2006, Red House received indie music awards, numerous Grammy Award nominations and a Grammy in 1995 for Ramblin' Jack Elliot's album, South Coast. Feldman himself became widely recognized as a leading advocate for roots music and a leader in the independent label community.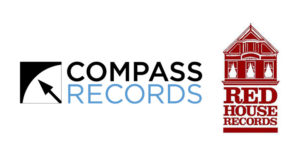 Compass co-founders Alison Brown and Garry West are longtime admirers of Red House and fans of its artist roster. Brown, a Grammy Award-winning musician, and West, a bassist and producer, first met Feldman at a conference in 1995 — shortly after launching their own label. Both were struck by his transparency and willingness to share his inside knowledge of the business, and over the next ten years their mentoring relationship evolved into a mutual friendship, with Feldman and West often serving as advisors and sounding boards for each other.
"When we first launched Compass, we were really learning the business from the ground up," said West. "Of all the people from whom we would seek advice, Bob was always the most straightforward and would tell it like it was. His support was immeasurable, and we were extremely grateful for his willingness to take us under his wing. I have to admit it gave me a great feeling of accomplishment when, over time, Bob started calling me to compare notes."
Adds Brown: "It is incredibly meaningful to us to be able to carry Red House's legacy into the future. We are really excited to work with such a fine roster of artists and are committed to keeping Red House's brand of folk and Americana music alive."
Red House owner Beth Friend, who has kept the label going since Feldman's death, said, "It's a great accomplishment, and I couldn't be prouder or more grateful. We have believed in and worked hard for every artist on the label, and it's been our privilege to — as Bob used to say as he'd leave for work in the morning — 'bring music to the people'. " She acknowledged that selling the iconic label was "a very personal and very difficult decision for me to make," noting: "It's simply time for me to bring this chapter of my life to a close and move on. Compass founders Garry West and Alison Brown were friends of Bob's and have often commented on how his mentorship helped them in the early days of launching their own label. I know they will bring a level of care to the Red House imprint that I don't believe I could have found in another buyer."
In an interview with Billboard earlier this month, Gorka, an acclaimed singer-songwriter whose next album is slated for release in the first quarter of 2018, expressed hope that Red House will continue to be a great label. "I understand the economics and I think Compass is the best place to go," he told the magazine. "Compass has a lot of artists I admire and respect, and I think Red House will be in good company."
Compass Records' catalog features more than 600 titles from a diverse roster of artists that includes Beausoleil, Colin Hay, The Infamous Stringdusters, Shannon McNally, Solas, and bluegrass luminaries Claire Lynch and Bobby Osborne, among others. It is also home to two seminal Irish music catalogs, Green Linnet and Mulligan Records, both acquired in the mid-2000s.